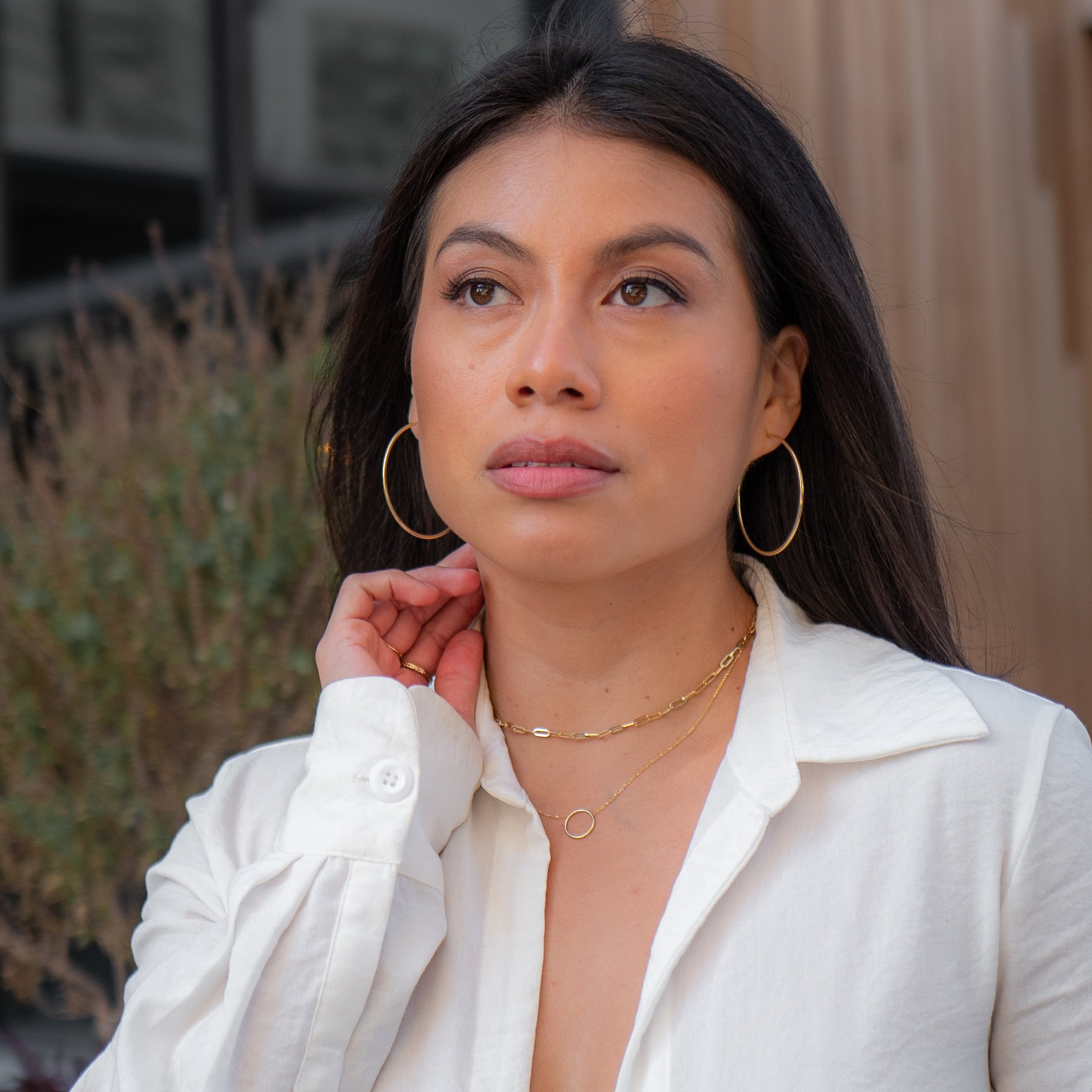 Founder: Rosalinda Diaz
I've spent the last 6 years in the tech industry and it's always been important to  have subtle but bold pieces.  I found myself rotating specific styles that I found expressed my voice.  
Initially I spent a lot of money and time buying inexpensive pieces that were either fake, gold plated or dipped because I was afraid to invest.   Fast forward a few years, I was on the hunt for the perfect everyday necklace.  I spent months researching, buying, and returning necklaces and was unable to find the right look that wouldn't break the bank.  I decided,  I'LL MAKE MY OWN.   
Our Mission
Miel Oro's mission is to provide effortless elegance for the Modern Woman.  We provide jewelry that is versatile and reliable. 
Thinking about how you accessorize everyday is one less thing on your to-do list.